The sun might be setting, but the action is not winding down — the Riviera Maya nightlife is about to go full speed!
Instead of hitting the sack early, how about painting the town — or the Riviera — completely red?
A perfect evening comes to life in the Playa del Carmen area, where the possibilities include clubbing, bar-hopping, and even adventure for adrenaline junkies.
So, without further ado, here are five outstanding activities for you to enjoy the Riviera Maya at night:
1. Coco Bongo: A Riviera Maya Nightlife Staple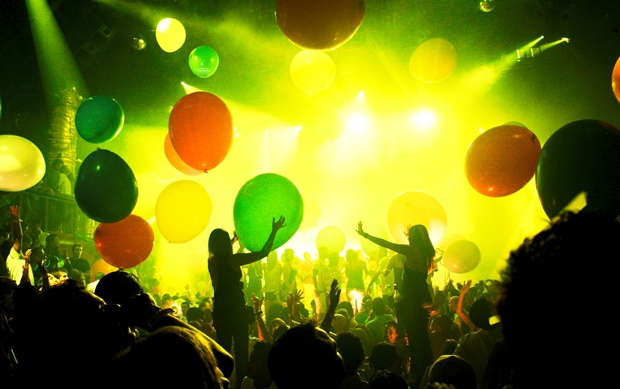 Seems like you can't separate Coco Bongo from the Mexican Caribbean.
That's because it's a winning combination, synonymous with the excellent nightlife in the Riviera Maya.
Definitely, a place for adults to come and play, drinks and music are aplenty while a laser show or neon rave take place.
Plus, the high-value production includes live bands, DJs, and even acrobatic performers hanging from the ceiling.
What are you waiting for to feel the nightlife at Coco Bongo Playa del Carmen?
Without a doubt, it's gonna be an unforgettable night!
2. Xoximilco: Canals, Canoes, Caribbean

Right on the northern edge of the Riviera Maya, Xoximilco is an enthralling experience that transports you to the Mexico City borough of  Xochimilco.
It's known for its canoes (trajineras) and canals, and Xoximilco recreates and beautifully adapts them to the Riviera Maya nightlife.
Drinks, traditional food, music, friendly smiles from the staff — Xoximilco has everything you need while you sail the Riviera Maya waters.
How awesome can the nightlife get?
3. Downtown Playa del Carmen: A Little Night Shopping

Playa del Carmen's downtown is definitely worth the visit, especially at night when the shops and bars come alive on 5th Avenue (Quinta Avenida).
Shop 'til you drop, grab a bite, and have a drink or two in the heart of the Riviera Maya!
But, what if you're staying in Cancun? Not to worry, you can travel there by air-conditioned vehicle for a great nighttime shopping trip in the Riviera Maya.
Also, if partying and shopping are not your thing, and you'd rather be physically active on your night out, the Riviera has you covered, too.
Read on:
4. Xplor Fuego: Set Fire to the Night

Fun ignites the nighttime at this Riviera Maya attraction, an ideal spot for adrenaline-loving night owls.
The highlights of Xplor Fuego include the refreshing Hammock Splash, an exploration of the Riviera Maya jungles on an amphibious vehicle, many thrilling zip lines, and even a daring river of "lava" in the park.
However, that's just a small list.
This incredible park has many more activities, so check out everything Xplor Fuego has to offer.
5. Xcaret at Night: All of Mexico's Folklore in One Stage

Xcaret at Night brings you a comprehensive exploration of Mexico's rich cultural history, all in one unforgettable nighttime performance.
Come watch more than 300 artists dance, sing and play while wearing traditional costumes from the diverse regions of the Mexican Republic.
Also, the show pays homage to the pre-Hispanic rituals that formed Mexico's unique identity.
Of course, the renowned Xcaret water activities are at your disposal before the spectacle begins.
A world-class experience, you must see Xcaret at Night, especially if you don't have time to see the rest of Mexico.
Visit the Riviera Maya Tonight!
Now that you know what the nighttime provides around Playa del Carmen, are you ready to come explore the Riviera Maya?
Let us know, we're ready to help you come visit. It's a magnificent place, especially at night!